Marry her and make a sudo pacman -S
Does "I use Arch BTW" really apply to Garuda? If so, I can't marry myself legally... yet...
Don't worry, there might be a lot of pedophiles here, viewing your post.

( PS : It is not allowed to get offended in this thread )
Can I Git clone her

I'd say no.
ArchLinux < Garuda Linux.
Garuda is definately a highly refined form of ArchLinux.
I tried Arch before and I was setting up a fancy KDE (since I love KDE and have a bit of knowledge about it) but I'd spend a huge amount of time to come even close to Garuda KDE dr460nized which I'm currently using (since March this year).
I rather answer to "I use Arch btw" with,
"Cute, I'm already in the Sky with Garuda
"
I,ve been using GARUDA Dragonized for over a year now !!!!
I have not broken it once Yet?
What am I doing wrong?
I use it every day?
Must I try Harder to break it?


Me using it since March this year. It never broke
I even dodged the GRUB issue (although I dunno exactly how, as far as I learned about the issue I didn't do any updates until it got green lit by the Garuda Devs)
Try adding Valve SteamOS repos

Installing a few packages from there imploded my install but BTRFS snapshots came to rescue.
This is why i totally trust mark zuckerbug. jk this is one reason why i happily deleted my facebook.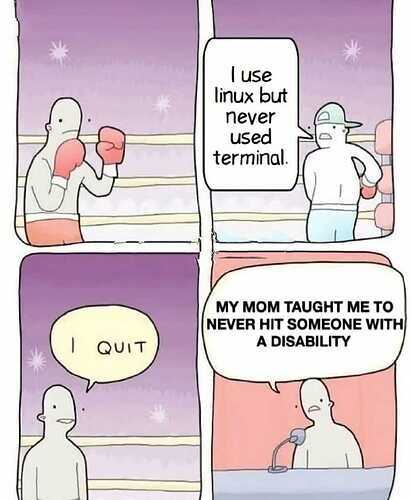 this is morals lol!
73 year old man finally gets a job! King Charles.