Tell us about you, your nick and ...
Welcome to Garuda Linux Forum
Thought I would drop by and say hi to all the folks.

@SGS thanks, I missed my little cub.

Hi there guys.
I've been around here a little while now. My good friend @SGS invited my to join up and promoted me to a mod/admin to help out a little around the forum whenever possible. I don't do too much work for the distro, but I try to help out where I can.
I must say @SGS and @librewish who I've known for a fair while have done an awesome job creating Garuda Linux. This distro just gets better, and better as time goes on.
I've been a Linux user for many years, and have been using a rolling distro for probably more than a dozen years. I have been using exclusively Arch or or and Arch variant for probably around 9 or so years. I must say without a doubt Garuda is my favorite Arch based distro I've encountered so far.
I've been inviting some old friends from other Arch based distro's I've used in the past join the Garuda forum recently.
Perhaps some others who've recently joined the Garuda forum might want to say hi as well.
Hi all, French "distro hopper", Unix/Posix user for quite a while
Buster10.5,Fedora32 & Garuda...
So kind of newbie !
Cheers to all of u !
Best
F.
Nice to see all the fresh faces lately. If you've never spent any time in the Arch universe then I think you're in for a pleasant surprise.
Welcome to the Garuda forum.
Hi @ourck19 and a warm welcome!

Hi @tbg @SGS @sammiev, i'm a bit late...sorry !
Might be quite usual for a Frenchmen !!!
Must say that i'm ALSO playing with wood ...Meaning cutting/dragging/drying!
Tough job, specialy when u have a small chainsaw (35cm)& that its oack ...
I don't rely on ram to heat me !
Cheers to all, many thanks for warm welcome
& otr i'm also .deb and .rpm (F32/Buster/Open-Suse)
Fred.
A post was split to a new topic: Low-memory warning
Post was OT

so I moved it to Newbies
Hello all, Wie gehts? I like customizing software and my computer, as well as hardware testing and pc builds. Enjoying Garuda Linux Thus far, thanks for your work.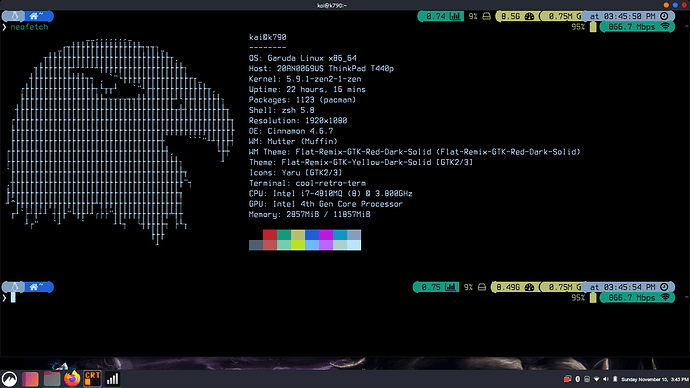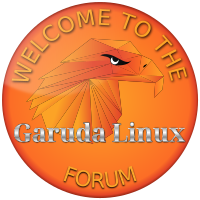 @hype Welcome to the forums.

Hello everyone, this is Angshuman Sengupta from India, using the Dragonized version, the best archlinux experience
Welcome to the forums @angshuman

Hi! this is @erdnando from MX.
I have creted my dev environment (elipse, code, android, postman ) and all ok in my asus tuf gaming
I love the experience
Gears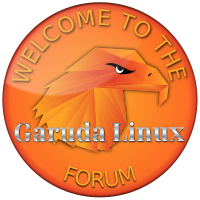 and have fun in the Garuda Universe

Welcome to the forums @erdnando

hi
just installed on my dell 360 vostro all in one
all working good
it seems a very polished distro