Hi,
I'm not really sure how to address this issue, I'm gonna try to. Sometimes I experience a tripping screen like the screenshot below. The disturbances are changing if i move my cursor around and it often results in a non-responding laptop. Often it happens with my browser (I have experienced it with chromium and Mozilla Firefox) but it can also happen with other applications on my system.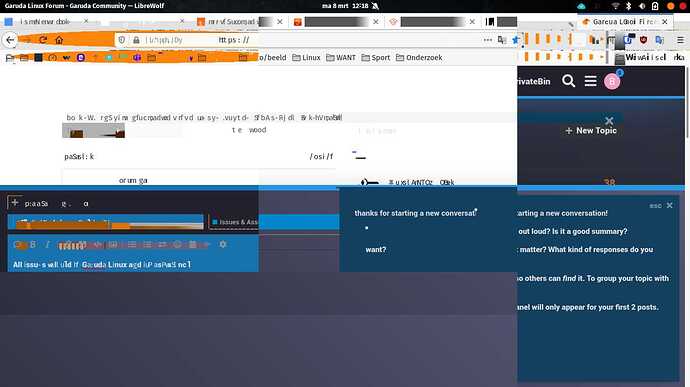 I can't really figure out what the trigger is. Sometimes I think it happens more often when i have multiple browser windows open or when my system is up for a day or to. But I'm not sure.
Now I am experience this for two months now, I update my system almost every day and tried different kernels.
Do anyone now how to address this issue?