I am writing from my phone, so please excuse the poor format or the lack of a garuda-inxi output. I will provide screenshots (literally) for what little help it might bring.
A few hours ago, I wanted to install a amd-ffmpeg-git version that would allow me to use hardware acceleration for video compression. To avoid conflicts, I uninstalled ffmpeg using octopi. It seems that ffmpeg took with itself half of the system as dependencies (I should have cancelled when I saw the list, but it's too late for that). Now I can't even log on because there is no wayland or x11 to start a session with.

I tried to use the snapshot functionality to restore to a point before the mess.

But, no matter which one I choose, I keep getting the same error: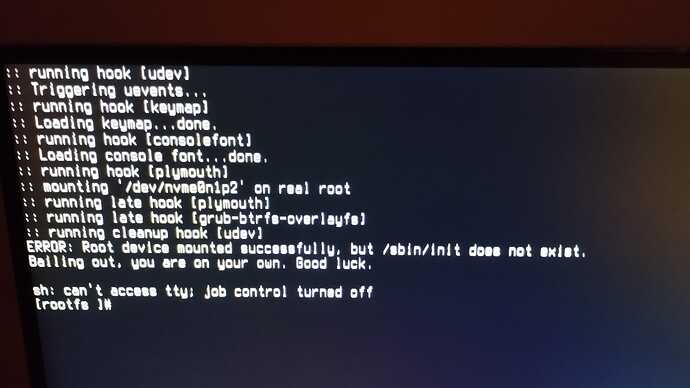 I lack the knowledge to solve this on my own and, sincerely, I am about to start pulling my hair off. So, please, any help would be very appreciated.
Thanks in advance.