It's not there in advanced either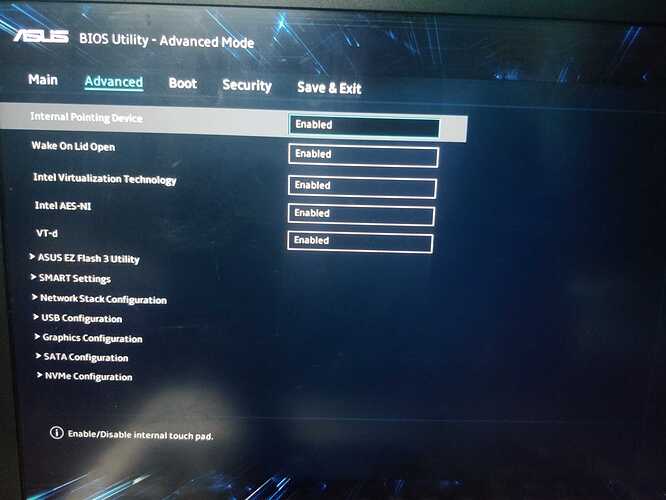 Secure boot is disabled btw.
EDIT: I've reached the maximum message limit. Can I contact u some other way? And yeah, I've checked everything. @Stroke_Finger
EDIT2: Pls tell me where
EDIT3: @SGS Thanks for the consideration! I'm still unable to reply as I'm a new user, but no worries.
OK, so here's what I did. I booted into that. Connected to wifi. Location to Kolkata. English (US) keyboard.
For partitions, I selected "Erase disk". Went through summary and hit install.
Install process works fine till the "Configure the hardware" part where it freezes for a 5-10 min at 79% and then shows that error.
EDIT4: Nope. Still not working. It's fine.. Ig we can sort this out tomorrow