Boost.Python error in "bootloader"
Command 'grub-install --target=x86_64-efi --efi-directory=/boot/efi --bootloader-id=Garuda --force' returned non-zero exit status 1.
Installing for x86_64-efi partition.
Could not prepare Boot variable: No space left on device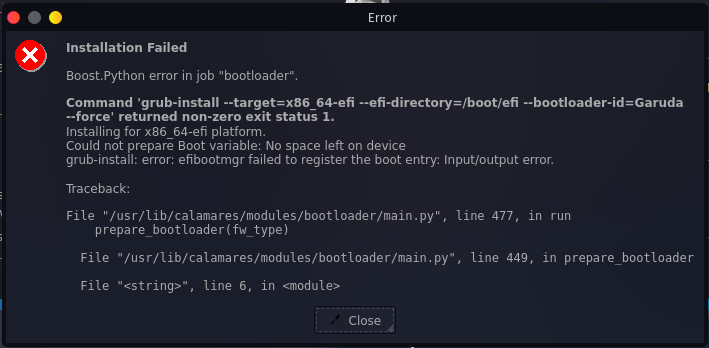 I've previously used Garuda KDE Plasma Dragonized Gaming Edition but thought of going for the non-gaming edition now. I removed the Garuda folder from the EFI folder as well as set the EFI partiton size to 1GB, but that only seemed to make it take longer to show the error.
I'm installing using the proprietary drivers option, if that also helps...
Can someone help me out?