Crysis runs great on Garuda. I made a short video with OBS.
I run games on dosbox like doom eternal and some mods other games won't run well in my potato PC
I love Kingdom Come Deliverance. Have you passed the game yet?
KCD have an ugly Performance on my system
"I feel quiet hungry .."

I went through the whole story (finished it on Garuda recently
). I dumped Win10 at the point I've got into the monastery in Sasau. This story is awesome as the game itself is. I love it and play it still. It is my 2nd Skyrim so to say. In the meanwhile I'm playing Farkle in IRL XD
All the best,
Bruce

For those of you who say games don't play well on your potato computers, you should check out Vendetta Online. It's a beautiful 3D space shooter that works surprisingly well on low end hardware. After making an account on their website, you can download an installer for Linux. I play all the time with only 1 core of my old 2nd gen i7 and I actually prefer it with the 2nd Gen Intel graphics because it doesn't give me any resolution choices if I use the Nvidia graphics. With Nvidia graphics I can only play fullscreen at 1080P.
[email protected] in ~ as 🧙 took 907ms
╰─λ inxi
CPU: single core Intel Core i7-2820QM (-MT-) speed/min/max: 3327/800/3400 MHz

I don't know if I can record the game with only 1 core but I'm gonna try it. Lol. I may be back with a short video.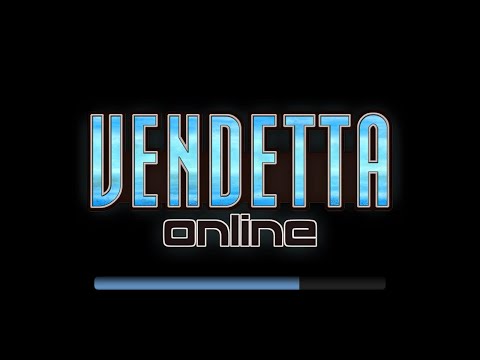 Crysis Warhead also works with Lutris scripts.
Scripts for Fallout 3 GOTY and Fallout: New Vegas didn't work. Installed those vanilla.
Thanks for the effort. Glad I heard about this game. Pretty cool. Good work imho and a very nice lead/tip for an otherwise unknown-game-to-me.

I have played Arma3 and other shooters....dayz, unreal tournament, ... and RTS games...usually just play Age of Mythology, being the sad act I am. I love the game.. even playing against the AI.
DOTA2 and Counter-Strike Global Offensive works well.
I've been playing XCOM: Enemy Unknown, Doom and Hades!
Welcome to the Garuda Forum

Thank you!

Minecraft, primarily redstone
I also have a small assortment of games that I play pretty frequently: GMod, Minecraft, Luck be a Landlord, Bloons TD 6 and Noita
Xonotic
Rexuiz
Half Life
Half Life Classic Team Fortress
Team Fortress 2
Playing Divinity Original Sin 2 DE, runs perfectly!
If you have a local copy or GOG version, install using the handy Lutris with the latest Fshack Wine version and the Jedi Fallen - Wine version runner (this runner works for a ton of games);
After the runner installs all the goodies, take out anything in the section 'DLL overrides' in the game's configure/Runner Options tab, then hit save.

Make sure you have Winetricks installed. Highlight the game and use the game's 'Open Bash Terminal' function and in the terminal type "winetricks vcrun6sp6' and let it install.

Highlight the game and use the 'Rune EXE inside Wine' option and point it to your game installer and install game.

Use the Game's Configure/Game Options tab, under 'Executable' browse to the game's .exe launcher, hit save. You can now launch the game by double clicking on it. Have fun.
I use Geforce now with RTX 3080 ( which is paid tier ) its good for gaming then having to download anything on my SSD, the only down side is the games your allow to use.. which is mess up -- but hoping soon one day cloud gaming will be more easy and use for all games we have in our list..
miss the GTA 5, and Fallout 76