How can I fix this?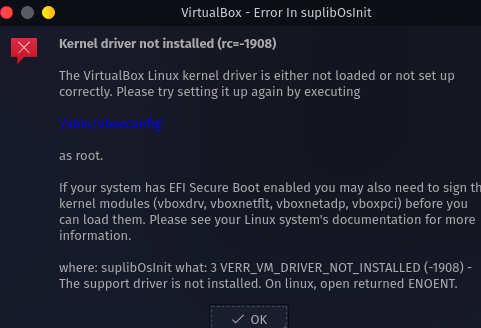 Our distro is optimized for performance on real hardware. Installing in virtual machines is not recommended as it might result in a bad experience!
If you are trying to run Virtualbox, reboot after installation and try again.
When I click icon of program that already running on Latte; sometimes not working and it is not coming front.
My english is bad . Sorry for that.
I opened new topic. And answer sent me . But I can not see reply button.