It is with great sadness that I must pass along the news that on January 07, 2023 @Jonathon passed away. Jonathon Fernyhough was very well known within the Arch community as he helped out on many Linux projects. Jon always found the time to help new Linux users learn the ropes on their Linux journey. He was a big part of our forum (and other Linux forums) and was always willing to share his vast wealth of knowledge with others. The community has lost a great contributor, and a good friend to many.
Our condolences go out to Jon's family and all those close to him.
Jonathon Osborne Fernyhough
March 1982 - Jan 2023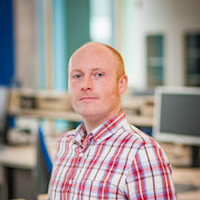 Jon will be sorely missed.