I installed BalenaEtcher thinking I could help you troubleshoot, but I'm afraid it worked perfectly fine for me.
The flash drive I used is very old and has many writes. I did not prepare it in any special way before hand, it still had an old ISO on it which I left as-is.
The flashing process took a few minutes, but it worked just fine. I booted the live environment afterward also, and again everything was working as expected.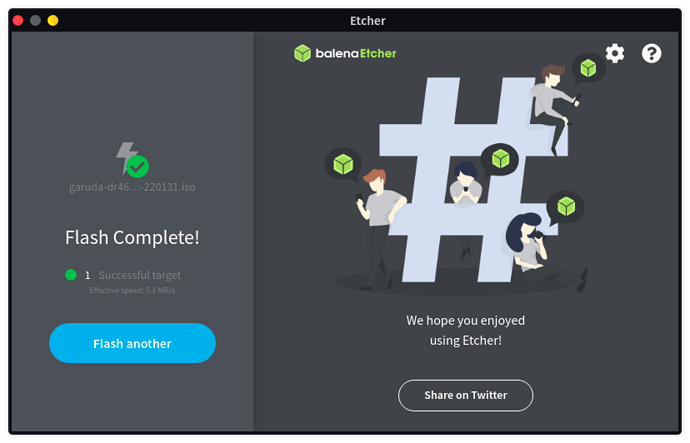 I'm back to wondering how you installed this program.
It is unclear what this means. Are you using the GUI software center?
It looks like there is an AUR version, and a chaotic AUR version. I just installed the AUR version and it worked fine; if you have the chaotic AUR version maybe try to uninstall it and switch. What are you using for a helper?