This reminds me of the JLG quote "When I want to do something mindless to relax, I install windows 95."
youtuber : don't distro hop
me (who distro hoped after 6 month) : Oh my god ! So what i was doing is called distro hoping ! i should stop it right now !!!!
Ankur
https://duckduckgo.com/?q=quit+distro+hopping+now+professional+help+from+microsoft&t=ffab&ia=web
Maybe it's time to address the health support of microsoft and all ask for help!

You lot today have it easy though.
Back in my distro hopping days CDs & DVDs were consumed and VMs weren't or just becoming a (unreliable) thing.
I still have a lot of those disks though (which actually came in handy a while back when I had no working computer to burn a USB to get a working computer (but had to go through several to find one that'd work on a modern-ish hardware)
CD's? DVD's? That's new schtuff, back in my day we used punch cards ;p
Linux is dead! Long Live Fortran! Wait...what!?
what blasphemy is this ?!??

doesnt matter how good looking the windows disguise is.... its still crap.... I've really grown to dislike Win10 ..... Win11 .... it's part of my virus database.
Back in the day, my wife's first job after learning to program was at Trailmobile in central Illinois, where she operated a punch card machine, entering the code that the "real" programmers--all male, of course--created. Right off the bat she got in trouble for correcting their syntax. The manager had wanted the programmers to find their own errors. She just wanted to cut down the amount of work she'd have to do and told 'em to piss off.
Two weeks later she was doing mainframe stuff herself for the State of Illinois. Her fellow analyst/programmers--again, all male--presented her with the welcome gift of a big, long, dildo, and a note saying she'd need that to compete with "the boys." Thus began her life-long career.
Things were different back then, in the '70s & '80s. But believe me, she can hold her own in any tussle (I know).


I'm sure she must have developed a very high tolerance level for snarky remarks as she's still with you after all these years.
Moderately predictable, but also pretty amusing to watch.
Cat vs dogs tackling obstacle course (that's sized much better for cat)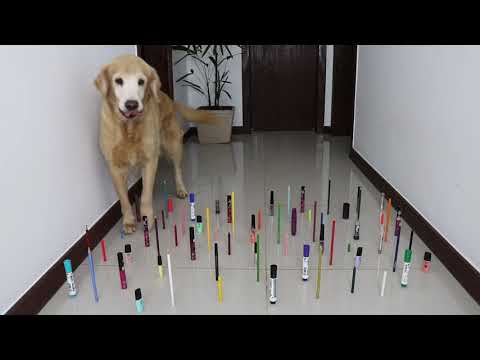 Reminds me of that recent "fun time" where the company refused to hire the CREATOR of GO because he didn't have enough years experience in the language...in which they wanted more years experience than the language was old.
Wait for it, I have some stuff planned
I'm fast but that would take me 10 minutes. ( Only type with 2 fingers )