Hello everyone,
Today I tried to install Garuda Linux onto my computer. I have two drives: one is a NVMe SSD and one is a regular SSD with Windows on it. I downloaded the "Serpent Eagle" Dragonized gaming version from this thread:
Everything went all right and I was able to boot into the installer via USB. The install said it was successful and asked to reboot my PC. However, when I rebooted, it did not bring me to Grubmenu, it launched straight into my Windows 10 installation on my other SSD.
I didn't know what the issue was, since I checked the UEFI menu and Garuda was listed at the top priority. So I went into the boot menu manually and clicked on Garuda. When I did, I was faced with this black screen: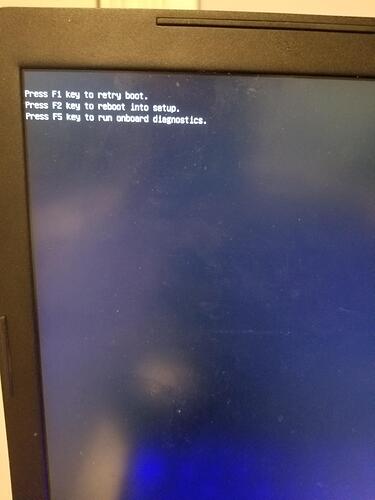 I have no idea why Grubmenu isn't launching or why I am unable to launch into my Garuda linux installation. I'm pretty sure I have Secure Boot disabled (I checked and the box that says "Secure Boot enable" was unchecked). So what's the problem here?