Hello everyone


I am installing Garuda Dragonized🐉 on my pc . IDK why I am getting this error regarding the partition.
I have added the picture of my screen.. see it below. In case the image is not clear,this is the error:
Installation failed
The installer failed to create a partition table on data.
Create a new partition table(type: gpt) on '/dev/data'
job: Create new partition table on device '/dev/data'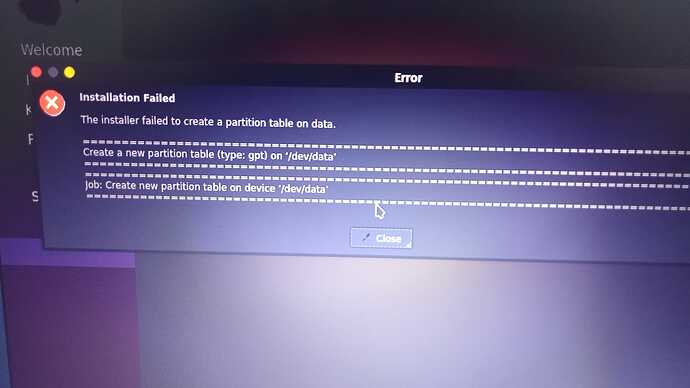 please help me to fix this