That's why we don't ship brave as default browser
Junk for the misguided and gullible.
The phrase was coined over a hundred years ago:
"There's a sucker born every minute."
Perhaps it needs to be revised for the 21'st century to every second.
Very nice btrfs improvements in kernel 5.11:
Looks like some nice space-saving goodies for f2fs as well (already fast

)
What about Brave's new search engine...
Use
Brave is not brave.
Never trust advertising, judicially confirmed, everyone knows that advertising lies.
At least in Germany, you can't complain about it.
Except against cream butter or "the power that goes through the knot"

BTW
https://start.garudalinux.org/
searx and whoogle?
Everyone must know for themselves what they use, but everyone should know that there are alternatives that do not make money from user data.
Tbh, I like duckduckgo model. They show advertisements, but don't track us.
I respect developer's effort and agree that they should earn but nobody should deal user's data / track users to show personalized advertisements.
And this one
I run a Pihole, so ads are a thing of the past, add the built-in (optional) forwarding DNS server and tracking is gone too.

All network-wide coverage.
I use hblock with adguard dns in router...
I use Ungoogled Chromium as main browser
and from yesterday I replaced Librewolf with Fire Dragon as secondary browser
I use SearX of Garuda as default search in both browser
I use Hblock + Adguard dns + firewall


Welcome news for Death Stranding woes then! Thanks @smoky

Open source lovers: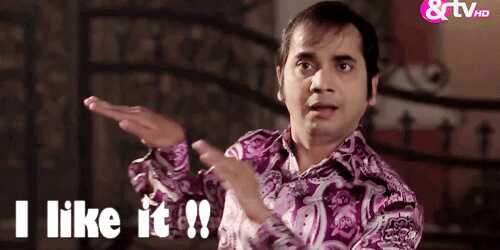 Reminder:
No more Intel

Vulnerabilities: Type: itlb_multihit status: KVM: VMX disabled 
           Type: l1tf mitigation: PTE Inversion; VMX: conditional cache flushes, SMT vulnerable 
           Type: mds mitigation: Clear CPU buffers; SMT vulnerable 
           Type: meltdown mitigation: PTI 
           Type: spec_store_bypass mitigation: Speculative Store Bypass disabled via prctl and seccomp 
           Type: spectre_v1 mitigation: usercopy/swapgs barriers and __user pointer sanitization 
           Type: spectre_v2 mitigation: Full generic retpoline, IBPB: conditional, IBRS_FW, STIBP: conditional, RSB filling 
           Type: srbds status: Vulnerable: No microcode 
           Type: tsx_async_abort status: Not affected 

No more Nvidia. Closed source.
We have to choose one. Because amd doesn't have Integrated GPU.
And in India, amd gpu are very expensive and I don't need dedicated GPU.
So, I chose intel.
(I will be building new pc in july this year)