I have serious problems with pipewire interference over-writing my audio driver by garuda which blocks the onboard mic capture device. (Millions of old sturdy Lenovo laptop users are out here)
When I checked with alsamixer, it shows the pipewire loaded instead of my onboard. But when I tried to deselect the pipewire from Garuda settings, it also did not work.
I will try next week with a plug and play mic-camera with on chip drivers, and see if that will bypass this.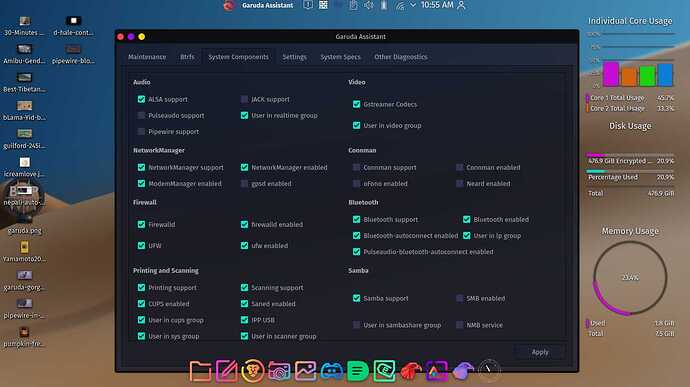 (upload://81u4Eh8QOGYZwO9tPNo4taJtKMy.jpeg)
Here are the specs for the onboard devices garuda will not load. (generic pipewire will load the speakers but not the microphone "capture" device - neither on board nor headphones.