I'm encountering a weird problem in Konsole. As I type a line, the cursor gets more and more misaligned with the text, and the entire line shifts with it. Here is a screenshot of the glitch: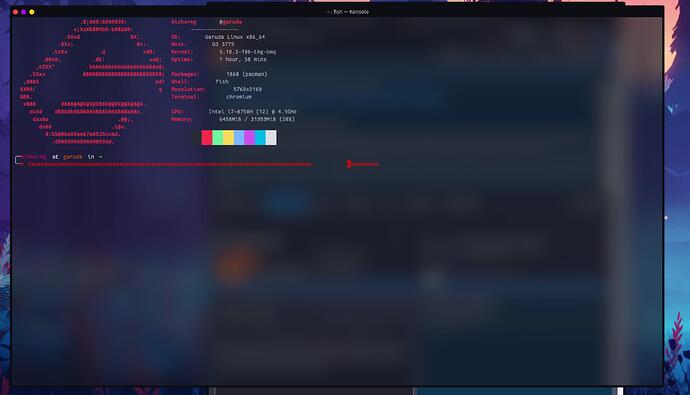 As you can see, the cursor is misaligned with where it is in the text, and it creates a weird space thing that the text warps around as I move around. The alignment is worst near the end of the line, and it gets better and better as I move towards the beginning of the line, as shown below:

I am able to temporarily fix this by going into Settings > Edit Current Profile > Appearance > Cursor, and making a change to the settings and then immediately changing it back to the original. This refreshes the console and the alignment issue goes away. However, it comes back when I close the Konsole instance and open up another Konsole window, until I do the thing in Settings again.
Doing some research online, I found this was a common issue in Konsole and people said they fixed it by using a different font. However, no matter what font I tried the same issue persists until I change the option in Konsole settings like I mentioned before. Does anyone have a solution to this?
EDIT: I think it may have something to do with the fact that I have two monitors. When I open up Konsole on my secondary monitor, the size shows up as 132x32, and it does the weird glitch. When I move the window to my primary laptop monitor, it automatically resizes to 165x40, and the glitch disappears. However, if I do the "fix" I mentioned by going into settings, that fixes it for my secondary monitor, but when I move the window to my primary monitor, it once again resizes it and the text looks weird.
Is there anywhere I can modify the default window sizes for each monitor (like instead of 132x32 I can set a custom size that works for each monitor)?