Garuda has some exceptional wallpapers created for it, here is an example:
The only problem with the above png is its file size - 2.5MB.
Converseen is an excellent piece of software that is designed to reduce the file size of images, and it allows png fles to be converted to heic files.
The image below shows how easy it is to convert png to heic files - simply select image and convert to heic.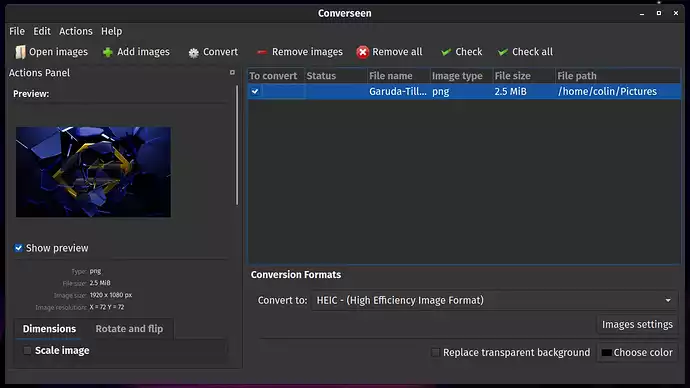 The file size of the end result is 54KB.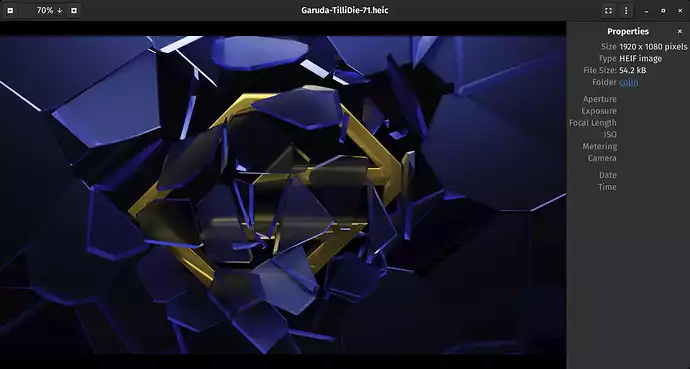 Note that this webp image looks washed out compared to the original heic image, but neither this website nor the browser supports heic. Fortunately Garuda does, so if you use Converseen to convert the above png to heic and then use 'open with' > image viewer you can see the image in all of its glory.
Can Garuda use heic wallpapers rather than png ones? If so it could have a lot more wallpapers that use a lot less space.