I have downloaded LXQT-Kwin (2gb ram)
But after booting from usb and while installing it shows not enough ram
Try lower version than LQXT, because this version need RAM at least 2GB. Maybe your dedicated GPU use your memory as GPU memory. So your RAM only less than 2GB.
Garuda team set calamares to start with atleast 3.5gb ram .so it says not enough memory.
I have seen on homepage of Garuda lxqt-kwin is require only 2gb.maybe Garuda team have to change that info also.
If you want to install any way then you have to manually change minimum requirements of ram in calamares to 2gb.
At this point, one of the popular "car / coffee machine comparisons" occurs to me.
But in order not to fall completely out of favor with the Garuda team, I do without it.

2GB RAM is below the minimum requirement of 4GB.
Garuda is not intended for low-end PCs and there have been plenty of "complaints" and "false issues" from people who try to run it on underpowered machines, therefore a hard minimum of 3.5GB available RAM was introduced to the installer.
If you want a distribution suitable for a low-end PC then there are still plenty of choices out there (e.g. Arch, EndeavourOS, Arcolinux, MX Linux, ...).
So it's because of people creating false issues Garuda is using a fixed 3.5 RAM requirement? But LXQT is supposed to be lightweight, and we mislead people on our website about 2 GB instead of 4! And overall, aren't people creating stupid complains even without a hard cap, on a solid machines with a bulky processors?
Hmm.
Either there's an issue with the installer in the LXQt edition (i.e. it should be set to 1.5GB minimum), or the webpage needs updating...
I mean, what else in the LXQT doesn't work except for the installer with 2 gigs?
Web browsers with more than one tab open?

Yeah definitely

But even then, you can use lynx/elinks. It's just that don't expect everything big to work. Isn't this requirement an artificial limitation to limit a user from using this OS?

No, Calamares itself can fail (like any Python application) if there's not enough available RAM (and you don't want the installer to die during the installation process).
And, while it's possible to run some sort of Garuda-based OS on 512MB or 1GB RAM, having a CLI-only interface wouldn't really be what Garuda is aiming to do, and in that situation you're better off with building up a minimal Arch installation with only the specific components you absolutely need.
Hmm, I will download LXQT edition and watch what will fail except for the installer after disabling this cap. Because as it seems to me, as Garuda has a lot of editions for various users, if calameres is only what limits the lightweight lxqt then calameres is what limits the usecases of garuda
I installed it on my VM and it seems that my 2 cores is a problem, as it's utilized on 60-85% almost all the time, if any app is open, and fps is not great. If no apps are open, utilization drops to 5 percent. But not my 2 gigs! In the live image it idles on 1.3 gigs, after installing it's around a gig. And after removing this limit Calameres didn't crash or anything like that, in fact, RAM usage didn't change after starting the installation. Which leads me to conclusion - this limit should be changed to 2 Gigs on LXQT. It's set in /etc/calameres/modules/welcome btw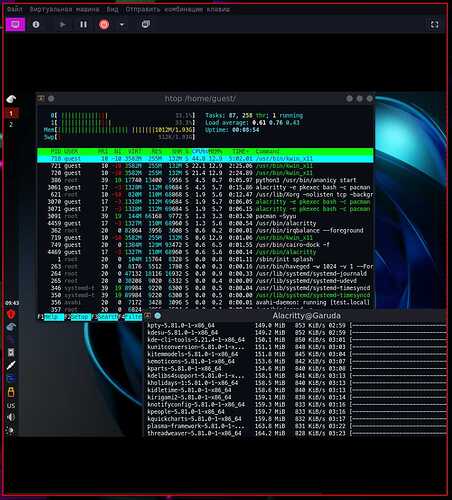 Could you also test with an open browser, e.g. take the RAM commit a bit higher, before trying Calamares?
Let's check what happens in actual low-memory conditions.
Surprisingly,with 10 tabs open, 5 of which are youtube videos, utilization is about 1.6 gigs and my cpu is still a bottleneck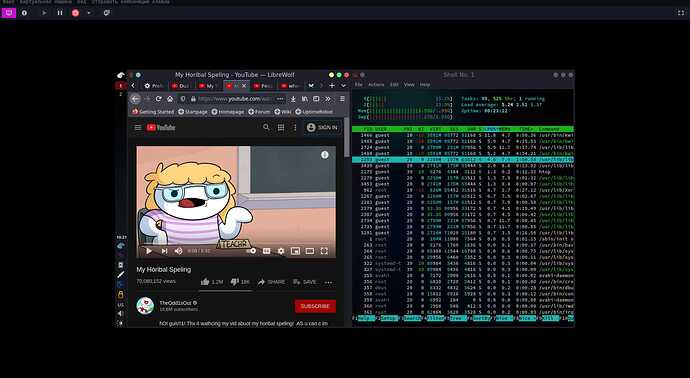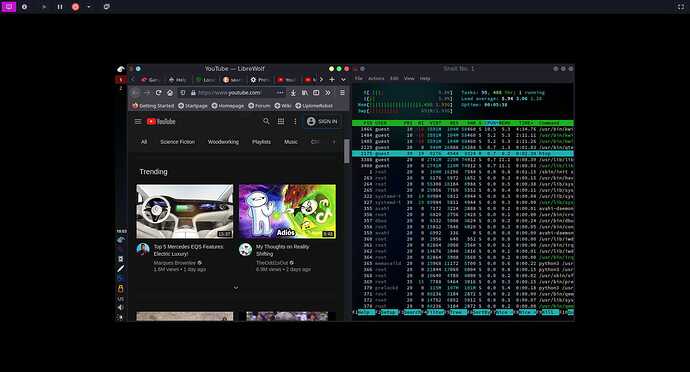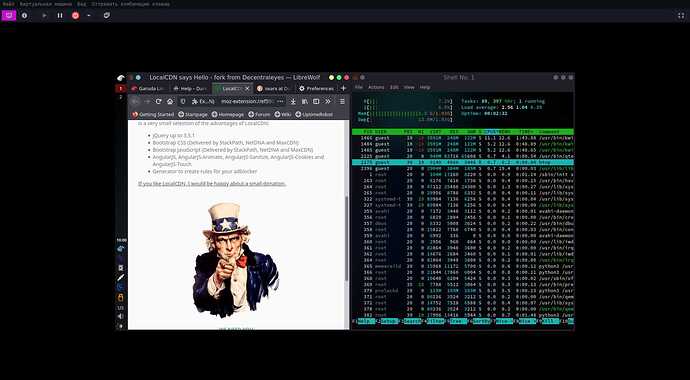 OK, so that means ZRAM is doing its job.
Now - under those conditions does Calamares still work and the installation process complete successfully?

it's on already installed system.
with 4 threads the performance is not great still, but the memory is as low as it was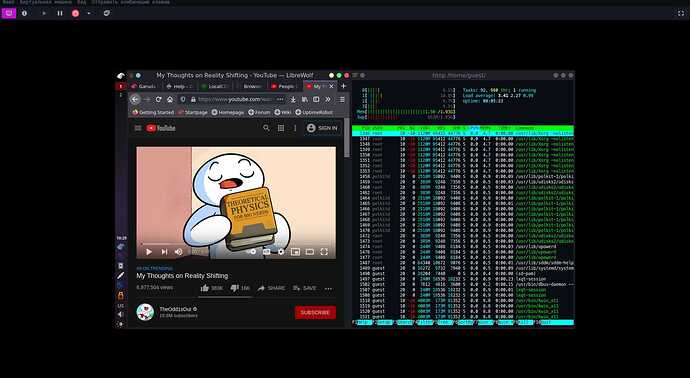 I guess this should be a separate thread...
You are missing the point IMO.
While it is technically possible to install Garuda on 2 GB of RAM the hardware is barely usable. This results in abusive users coming on our forum constantly complaining that their POS hardware doesn't work properly with our crummy distro.
Frankly, we've all gotten tired of listening to these users complaints and help requests to make their system run properly with Garuda. This isn't possible without a lot of knowledge and a willingness to do a lot of work on their part. Most new users looking to switch to Garuda have an abundance of nether, so this only ends up being an excercize in frustration for all involved.
It is simply easier to dead end the complaints and help requests at the installer level than plug the forum with help requests and complaints from abusive users that just don't get that their hardware is too old to run Garuda effectively without a ton of tweaking and stripping out all memory intensive features.
We didn't create a Fararri to have users try to detune it into a Ford Edsel.These users have lots of OS choices for their ancient hardware, Garuda isn't one of them, they can simply go elsewhere.
In the end, you can blame the new users attitudes of entitlement and argumentative posts complaining about how Garuda needs to fix their OS to run on hardware that was past its expiration date many years ago. These types of users can simply go elsewhere, they are not needed here.
Your reasoning is absolutely understandable.
However, I could imagine that there are users who know exactly what they are doing and who, due to a lack of hardware requirements, install the lightweight instead of KDE and never get the idea to complain in the forum that the browser takes a little longer to load.
If I were dependent on LXQT, I would deactivate all animations and the latte dock and use a browser that is compatible with LXQT.
I also agree with your reasoning to a point, however many users just don't get that you can't make a silk purse out of a sow's ear.