Eeeeeeeeeeeeeeeeeeehhh!!!


The forum really helped me configure the OS. Thanks a lot everyone, peace!
Thank you for the amazing forum! The help I have recieved here has been immesurable.
Yall rock!
Best OS , nice work. Hope it will grow big.
Grüße aus Deutschland

Congrats
Me too

and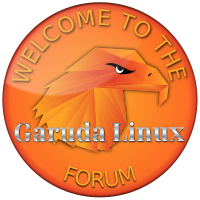 One more!!!

Great

and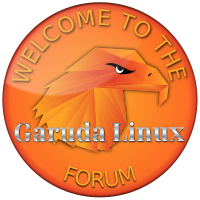 too

I use Garuda on desktop, pure arch on my Surface 4 Pro 4Gig, and Steam OS 3 I let you guess where!!!
I don't know why I didn't make a forum account sooner!!!

thanks for the great OS, i am using garuda to gaming and to do some computer stuff.
That's what she said.
(ba-dum)
Any help crafting a boilerplate template reply we can give for why to choose Garuda? I frequently see it get bashed on Reddit, and would like help crafting a message about why Garuda is better than say Endeavour for newer linux users. I always mention Snapper by default, bootable snapshots, and the update script. I've also commented about the easy Nvidia driver install process. But all my most-downvoted comments are about Garuda. I know that's just the nature of Reddit, but a better message might get more traction.
Congrats!
I'm a silent member of this forum but glad to be a part.
That is AWESOME!!
Congrats to the team for making such welcoming, informative, and helpful forum! That is what attracts people to join after all.

Love it!!
Happy to read and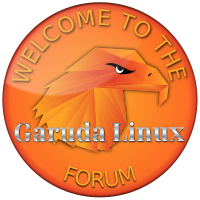 just donated, just bloody love garuda and how you guys run things... nothing can compete for me. Been on garuda 2 years now after trying many distros and ditching windoze. Have raptor on my thinkpads and talon is great for my kde desktop pc. Even got raptor working on an old Point of sale touch screen device.. and the touch screen worked out of the box.. i guess thats gnome but still other gnome distros couldnt even install. Good on yas.
Many thanks for this and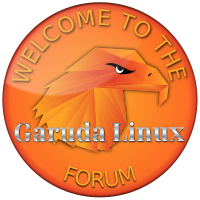 I can remember when the forum was a ghost town with barely over a hundred members. It was mostIy just a group of friends from here and other Linux distros using it for our own personal chatspace as there was little traffic here 2 1/2 years ago. Things started to grow very gradually, but it seemed to take forever to hit 500. However, after that critical mass was reached things started to snowball pretty quickly.
Many thanks to all our members, contributors, and developers for making Garuda such a success.