Hi,
I have configured vnc access to my stations. Server is running , responding etc..
However noticed wired thing while connecting from other device (Ubuntu machine, Android phone, other linux distros). My screen seams to be looping even if I have only one monitor and 1 desktop available. Result is: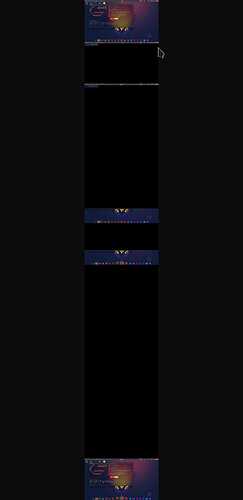 Sorry for picture quality (it was made on phone as screenshot to show that strange bahavior). In reality everything is sharp as usually but presented on several mulltipled screens on bottom side. Some of then as you see are cutted , some are fine.
If I connect from Garuda to other x11vnc server then issues is gone. Only Garuda is affected.
Anyone noticed that particular behavior?
How to fix it?
Found a similar case with Ubuntu, but it was posted 6 years ago and as I confirmed doesn't occure anymore.
Believe ixin information isn't required here, hence I skipped it.
Tested on VNC Viewer and Remmina with VNC plugin.