I've been having this weird issue when trying to use my printer: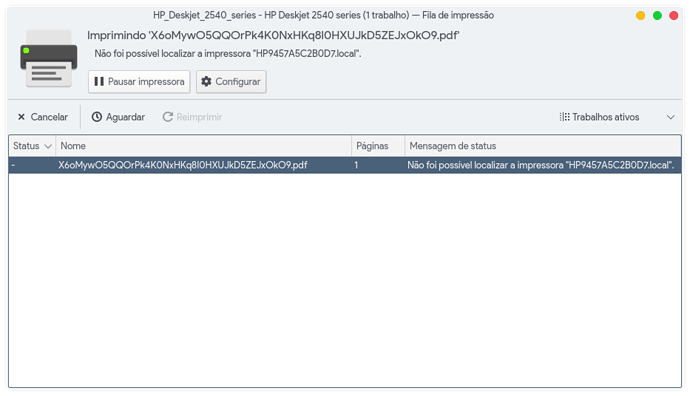 For those who don't speak portuguese it translates closely to "unable to locate printer 'HP9457A5C2B0D7.local".
I tried reconfiguring it in every way I could find online and nothing seemed to work. Already updated everything CUPS related including the systemctl stuff (had issues with that before).
I'd like to know if anyone had a similar issue and know how to solve it.