I own an ASUS TUF Gaming A17. No problems here. Garuda runs smooth out of the box.
Currently - HP 745 G6 - runs ok, except for the a hang on reboot - which I still have yet to install the main stream kernel (I think that is what it is called...will have to go back and look at my thread).
I did not know that Counterstrike would run on this - I might install it

Does even the RGB keyboard work? I want to get either a Razer or MSI and was not sure how Linux plays with the RGB and how battery life is with them.
I am running Garuda Dr460Nized Edition on my Dell G3 3590 without any issues. Runs completely fine ootb. Didn't even need to install pulseaudio and another package from the aur that I would normally install on other arch based distros to get audio working. Everything worked flawlessly ootb. Which is why I managed to daily drive it. Common issue I had with other distros was things seemingly bugging out for no reason after cold booting. I know enough to handle arch well but those bugs are what previoulsy deterred me. Pleased to say nothing of the sort has happened yet. NGL I almost wasn't believing my eyes at how well my laptop was working from the get go since I was used to things breaking easily. One thing I would mention, but this is more a dependancy thing, but optimus-manager would not let me switch if the driver and kernel did not match which happened with zen kernel. My fix for that was to search for nvidia zen and a package from the aur helped with that. This is why I like arch. You can search relevant terms and fix things without much hassle.
With all that said I cannot recommend you buy a Dell G3 3590 or any Dell laptop in recent years because Dell seems to have severely reduced their QA efforts and my laptop sadly suffers from a broken hinge issue courtesy of a design flaw in the chasis.
Lenovo t480s.
I specifically went with this over another X1 carbon for two reasons - expandable RAM, and Intel graphics instead of dealing with all the nonsense of nvidia.
Every distro I've tried on it, works wonderfully. I recommend Thinkpad over everything else always.
I have Lenovo Yoga slim 7 with ryzen cpu.
Trackpad did not work, I had to blacklist certain drivers, I forgot which one, I believe it's called elan. (not sure if this affected any gestures I might have had)
When the laptop goes to suspend mode, it won't wake up, there was some patching solution available on Arch wiki but didn't have time to test it properly.
Test the linux-mainline kernel.
Will do. Thanks for the advice!
Mid-2014 Dell Intel/Intel (Haswell CPU/GPU) Inspiron laptop, works well with Garuda. Much better than it did with Arch, when I first bought it.

I use a Dell Inspiron 15 7000 Gaming from 2017.
I had to turn off secure boot at some point, but I don't know if Garuda needed that, I needed it for other linuxes I've used on it in the past.
My fingerprint reader isn't supported so I can't use that currently under Garuda or other linuxes.
One vaguely hardware related issue I had is related to multi boot, I have Bose bluetooth headphones that when installed on one OS, they wouldn't work on another. This is because in the device itself it thinks it's connecting to the same machine regardless of which OS you bring up since it has the same ID. There are ways to fix that permanently but I didn't bother since I hardly boot anything but Garuda anyway. This isn't a Garuda issue or related to the laptop itself in any case.
Nvidia is problematic, but I've been able to still get things to work. My compositer crashes on every reboot and sometimes a couple times on initial startup I need a couple boots before I can get the OS fully up. I don't reboot often anyway so didn't worry about it.
Otherwise I haven't had any other hardware related issues.
I have successfully used my old Epson NX400 to scan documents under linux and successfully printed to my old HP color Laserjet 1600 (I did have to install an additional driver for this one).
I use a late 2012 macbook pro so old computers work well w/ garuda.
Recently purchased Asus Tuf "Gaming" (in quotes because it's not quite a gamer) F15 506 bought on Amazon. Core i5 with nVidia GTX1650 stand alone GPU and onboard Intel chipset. Pretty much runs as advertised with a few very minor issues I expect to sort out once I get up to speed with this fine OS. Dual Boot 10/Garuda that installed without a problem, but I read up extensively and followed all recommended procedures.
I've not had call to monkey around with much of anything really, but then again I haven't pressed it much, yet. Baby steps. But it would have bitten me by now if it was feeling poorly methinks...
Garuda Dragonized User here, currenty running it on HP Pavalion 15 Gaming, Ryzen 5 3550H, GTX1050 3GB, 8GB. Runs really really good, only problems i have yet faced and fixed are broken packages here and there, I have used it for 2 months now. The only issue remains is of Tap to click on touchpad, I cant fix it. I have raided whole forum and I still cant find a good solution. Overall, my experience with Garuda is extremly satisfying. I used to spend hours customizing my KDE distros, now all the customization comes packed in!!!
I am a Garuda Dragonized user, running it on MSI Alpha 15 A3DD which has 8x AMD Ryzen 7 3750H with APU as well as AMD ATI Radeon RX 5500/5500M / Pro 5500M GPU.
I bought this machine because I heard AMD is very compatible with linux environment in general and AMD CPU + GPU combo is something which I wanted for a long time.
Earlier I had a custom install of Arch with encrypted ext4 but that somehow crashed during a file transfer and SSD bricked. After I got it replaced, I installed Garuda Linux and to my surprise, the system's battery life and performance both improved considerably as compared to my earlier arch instal
I didn't have to do anything out of the box. I have a dual monitor setup and both OS and laptop is able to handle them with perfection.
Only issue I had was with latte-dock in dual monitor setup but that was easily fixed by changing the global theme to breeze and uninstalling it.
To add the cherry on the cake, the laptop itself comes with a Eagle branding.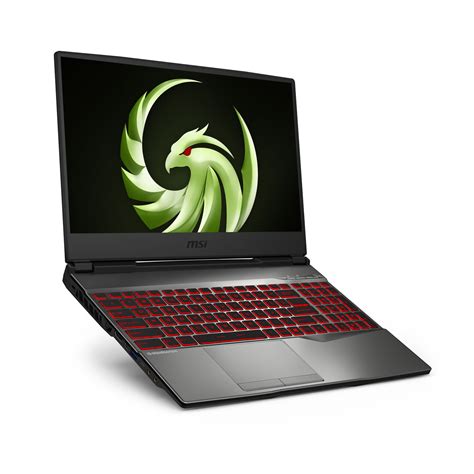 So it feels like the hardware and the branding is made for Garuda Linux to run on it sometimes.
Overall: Amazing experience
I used to have a lot of issues w/ this machine, since May 2020 till kernel 5.8 (and 2 firmware updates). On Arch I still use the amdgpu.runpm=0 kernel flag, though I'm not sure if it's still necessary.
MSI GF65 thin 10SDR
CPU: INTEL i7-10750H
GPU: NVIDIA 1660Ti
1080P 120Hz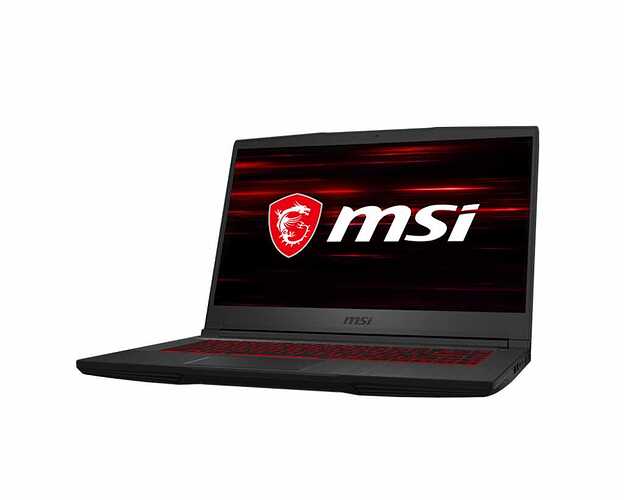 extremely easy installation IMO
==> WARNING: Possibly missing firmware for module: xhci_pci
==> WARNING: Possibly missing firmware for module: qat_4xxx

confused me at first but they're non issues
had to remove oversteer and download to module firmware files from aur
 wd719x

and
 aic94xx

manually downloaded
nvidia-dkms
then I just setup optimus-manager-qt
battery life in windows or linux is pretty garbo though so treat this as a portable, but plugged in if you need it for more than an hour or so
sorry not really sure how to format this lol
I'm using a Lenovo Legion 5 with Intel Core i5-10300H CPU and as dedicated graphics card nVidia GeFroce GTX 1650 and 16GB RAM
The installation was easy, just followed the instructions on the Live installation.
Most things worked "out-of-the-box", but I had to make some little fixes.
the screen-brightness didn't work
one time I got an Error when updateing the system with kernel errors etc. (got that one fixed with help from tbg [thanks again man ] )
I made some little customizations on the themes to suit my needs, bc. I liked the "dr460nized" version but not the mac-like controls, so I changed that
I would say, it was just a tiny little more effort to get everything as i wanted, but now I think I will stay with garuda.
So most of the things I worried a litte about din't even came up (for example not working wifi or problems with USB3 and so on, but no. worked like a charm)
My mac works well with garuda.
---
My Mac werk goed met garuda.
I'm running a Lenovo L13 Yoga Gen2 and the touchscreen works fine initially then stops working sometimes.
I managed to get it running by flipping the laptop into tablet mode and back but found this pretty weird.
Do people typically have these kind of issues?
Yes, this kind of issues is typical on Linux, because the HW drivers are not fully open from vendors.
There is a lot of improvement though.
If you want to troubleshoot, you may create a support topic. Archwiki includes several relative info, but touchscreens has just started to be a more common HW part (than in the past)