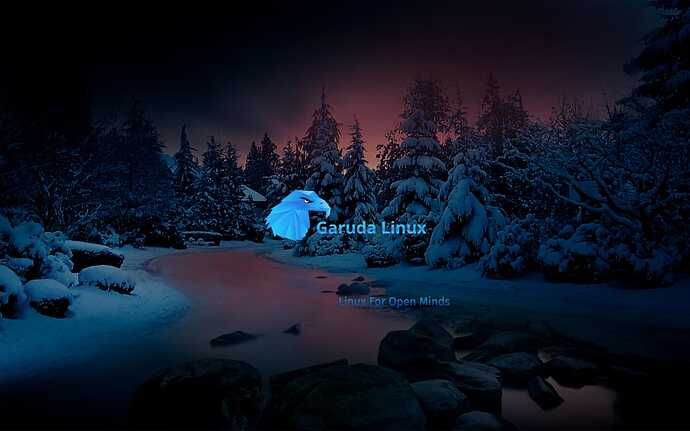 Splash Screen for garuda linux
git : GitHub - saurabhwadekar/Garuda-Splash-Splashscreen: garuda linux Garuda-Splash Splashscreen by : saurabh wadekar [INDIA]
Is that a copyrighted image? If it is, do you have permission to use it? If not, where did you get it?
I ask, because I believe I have seen it before.
regards
Also IIRC "Linux for open minds" is the slogan of openSUSE.
This has been edited to Neoyt-Splash splashscreen
It provides the GPLv3 License.
What does your change to the GPL license have to do with the copyright of the photo?
Or is this a free photo and where is the link to it?
Or all just a translation problem?
As so often.

This photo has been taken from Neoyt-Splash only. I don't have a link for this
I can't find anything under this name, can you give the link to the splash-screen?

Maybe @filo too
i am sorry i made a spelling mistake
This topic was automatically closed 2 days after the last reply. New replies are no longer allowed.