Hey guys,
I'm new to the linux world. hope i can find some interesting things to learn here.
Biw bie
@centuryold, welcome to the forums and there is always stuff to learn.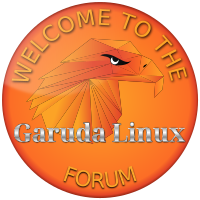 Welcome, hopefully you have fun learning these

I'm sure that makes you one of our younger Garuda devotees.

Welcome to the forum.