Hello everyone,
Maybe i am missing something or I am the only one encountering this. But Plasma 5.25 was supposed to be having some wonderful trackpad gestures which i really wanted to try out.
I updated Garuda and can see that i am updated to Plasma5.25 , yet the gestures that appear to be part of its release are not working my end. Tried searching the forum but i could find any help there. So appreciate if anyone can help me understand what I need to do to get it working.
Attached is the screenshot of my machine.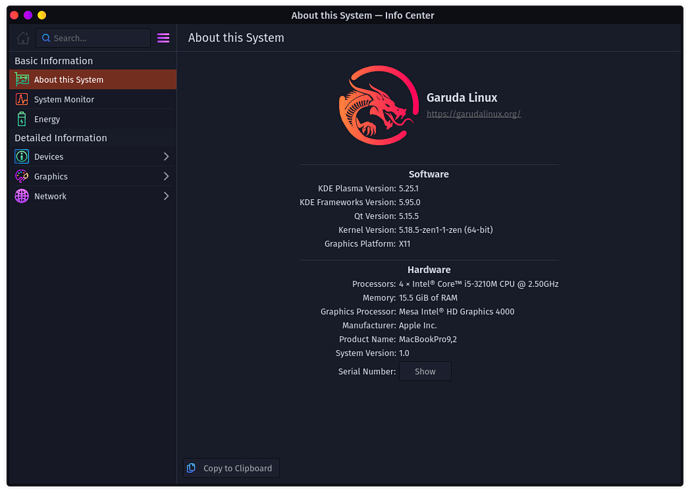 Appreciate your help