I'm here because of @tbg.
Not currently using Garuda though, maybe at some later point.
Greetings!
Hey Torvic, so nice to see you popped by. Awesome to have a few more of the old gang joining up.
Check your inbox for a PM from the old MJ gang.
@SGS already made up an awesome pic for your avatar (in aticipation of you joinng up).
I hope you don't mind me switching it for you. Of course, feel free to change it to whatever you'd like.
Again, welcome my friend.
You are the plasmafox dev iirc?
Welcome, nice to see you over here!


Nobody comes because of me


nevertheless warmly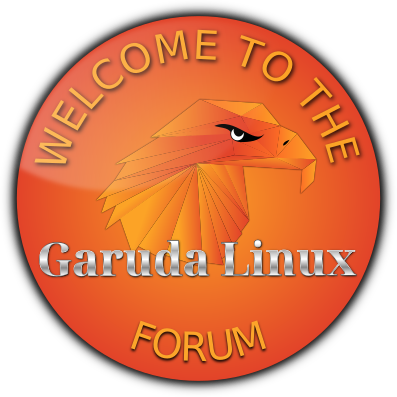 @anon44840303, it's great to see you here.

Untrue! Not sure what its worth, but I came here because of you.

Olá, sou uma pessoa de Portugal que sofre de distrohopping (como muitos deverão saber) e já estou nesse grupo á alguns meses
A minha interface favorita é a dde (deepin desktop environment) só que saí do garuda por causa de travamentos (acho que era por usar o flatpak beta, mas assim que tiver tempo pretendo instalar de novo a distro
Hello, I am a person from Portugal who suffers from distrohopping (as many may know) and I've been in this group for a few months
My favorite interface is the dde (deepin desktop environment) only I left the garuda because of crashes (I think it was by using the flatpak beta, but as soon as I have time I intend to install again the distro