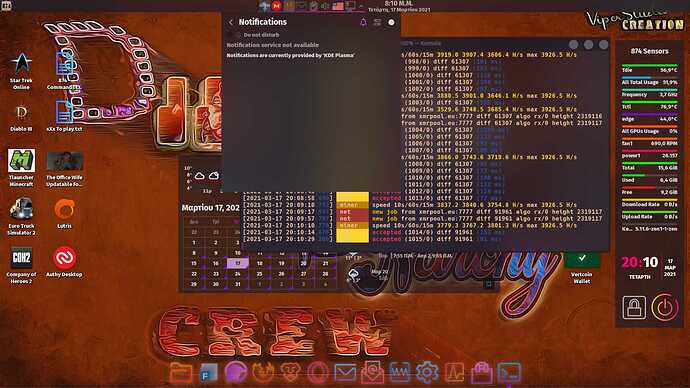 As it shows in my screenshot i don't have push notification (popup) on desktop KDE , when clicking to notification icon it remain with a red line (like there are in no disturb mode) and inside says:
Notification service not available
Notifications are currently provided by 'KDE Plasma' as have search everywhere but no luck. I have created a new user and the push works fine.
How can i fix that maybe something i have installed is responsible for doing this but i'm not ready to install every app & game again from scratch to a new user + most of them are in lutris / wine so to much work for it. Any way to reset the notification service to fix that?