Hey
How i installl Nordvpn on Garuda Linux???
And how i operate the nordvpn?????
Thank u

You post in wrong place,
you do not wrote what's the problem on Garuda Linux,
you only want to know
So its easy,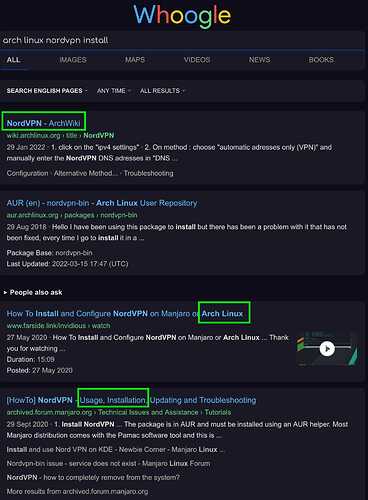 Move from #community:inxi to #issues-assistance:aur-snaps-flatpaks-other
You do not post your garuda-inxi. You do not search or try to solve your problem by yourself.
Let us know when you've found out. It's usually research that does it. You know, like Google searches, then reading all of the information available, experimenting on your own, and then telling us how you accomplished your task. Or failed, either one.
We love trying to help people that first try to help themselves. Otherwise, your questions are very much too broad to answer simply. We don't know you, your machine, or your computing practices, do we?