Moderator note: Moved to a new topic from a post to Display Manager multi-monitor configuration
Hi @petsam
First off, thank you for the wonderful guide! I followed it and it worked like a charm.
When my computer restarts, everything that was on screen 2 is exactly there.
My problem now though is that when the computer goes to sleep and comes back from it, everything is messed again...
Pages and apps opened on screen 2 are on screen 1... actually, everything is on screen 1.
Is there a way to run this script when the computer comes back from sleep? Or before it goes? Not sure.
I found an option to do so in the energy saving menu but unfortunately, it's not working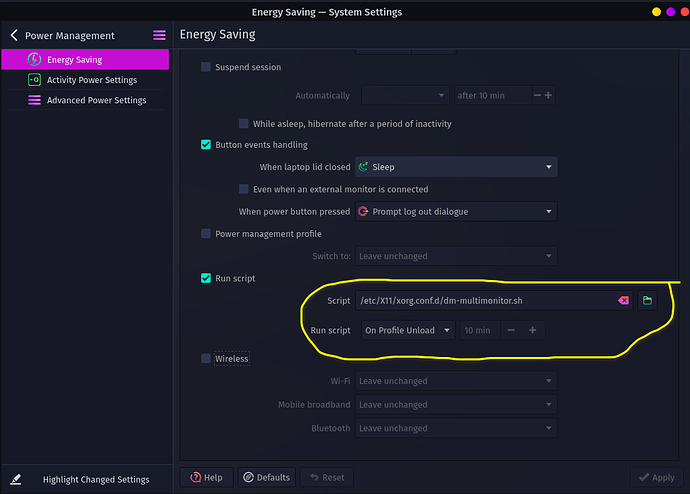 Your input is greatly appreciated.
Thank you
Kiril