Greetings all!
I have a question about a minor issue. I use KDE among all of my computers, and I use the built in Weather Widget. On the other systems the icons are displayed correctly. However with Garuda the icons are incorrect, and don't match the current weather.
Here's what it looks like for Kubutu 22.04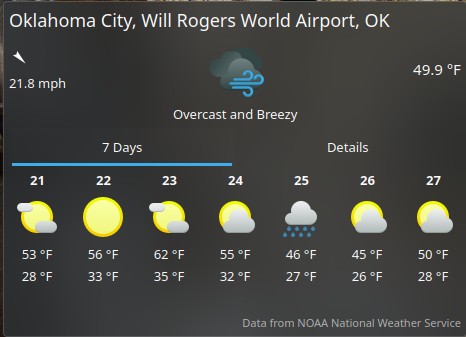 Then what it looks like for OpenSUSE 15.5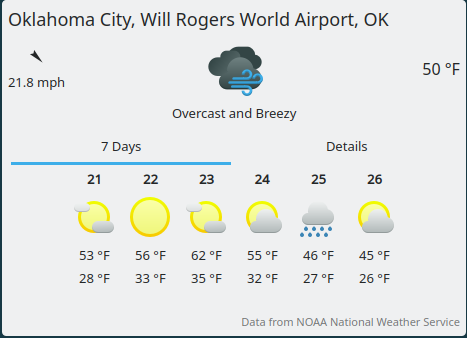 And finally for Garuda -

Again just a minor issue, hopefully it's easy to fix. Thanks!