Hi Team,
I want to THANK the team responsible for creating this Wonderful DISTRO and, I can see good TRACTION coming for GARUDA LINUX from many of the users who kept saying we did not hear about it. I am a user of Garuda Linux since last year October and have been MESMERIZED by this DISTRO.
Can you please help me understand if ZSH shell is installed by default in any of the Dragonized editions of Garuda Linux? The FISH shell provided with Garuda Default installation is really good but does not give the looks and details like the ZSH Shell.
I powerlevel 10K themes and their modifications which would help us to make it more customizable is lost as of now. I have tried searching few blogs already posted for Change FSH to ZSH, but really does not come close to the default installation which was happening earlier.
I am referring to one of the Youtube videos which made me curious about this Garuda Linux Overview : The Next Generation Linux Distro - YouTube at the timing 3 minutes 21 seconds, the user is able to change the shell to ZSH, which looks not just stunning but also provide more details of the current state, SPace available, Current time, current folder we are in (Graphically) and execution times.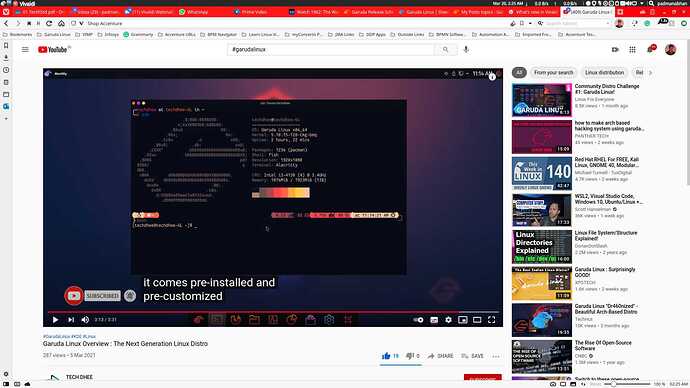 Please do let us know if we have an option to install ZSH theme by default while we are installing the latest version? I would request the people responsible for building images, to see if this is feasible to get this feature included while we are accepting to upgrade the Installed edition to ULTIMATE EDITION and install some additional software in the Dragonized edition of Garuda Linux. It will be really helpful to have the support of multiple themes and as said LINUX being more customizable to choices.
Thank You
Padmanabhan