Kde lite loading got stopped when i loged in for installation
hello,
I have a same problem with no boot after first-install. (gnome ultimate)
i opened a tty.
and I looked in the logs, so far I haven't found anything in particular.
but in the Xorg log i have :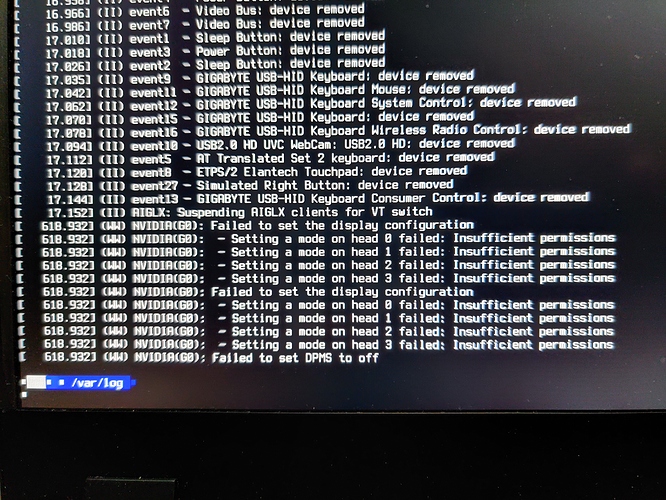 so I launched a startx for test, and the desktop arrived ...
This does not solve the problem in my case.
but it allows to advance a little on the subject.
I will continue to search in the log (gnome, gdm and other)
do you have an idea ?
Have a good day
ps: my hardware, aero17hdr with i7 10875h, intel UHD/Nvidia 2070Super Max-Q with optimus, driver is mwhd hybrid intel/nvidia