can you tell me how to customise the sddm-plymouth please... and why there is plasma instance with qtile??? i'm confused
Sddm-plymouth ? What is sddm-plymouth ? And how you disable it ?
Plasma instance ? Can you share a screenshot
i searched for what is my display manager.... it shows sddm and created a symbolic link to sddm-plymouth.service and at the login screen there is one qtile option and one plasma option
the display manager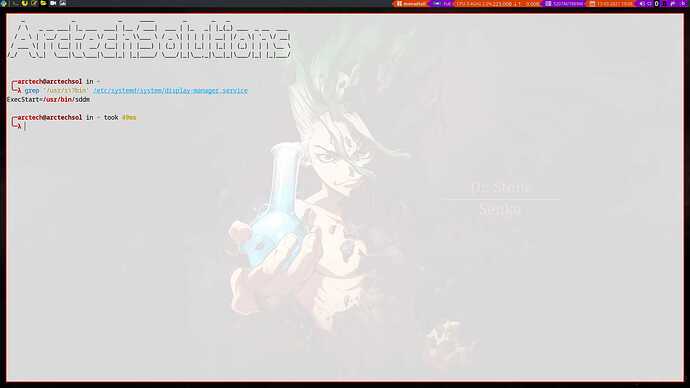 You must have installed plasma desktop that's why plasma option exist in display manager.
@librewish does something like "sddm-plymouth.service" exist ?
Yes its actually sddm.service for Plymouth (in use with every Plasma iso)

Oh! Didn't knew that

Use gui application sddm-config-editor-git to customize sddm
It's late night here I will clarify tomorrow if it is in qtile