CPU: Quad Core Intel Core i7-7700HQ (-MT MCP-) speed/min/max: 2800/800/2800 MHz
Kernel: 5.13.12-zen1-1-zen x86_64 Up: 45m Mem: 2092.5/15730.3 MiB (13.3%) Storage: 476.94 GiB (26.8% used)
Procs: 267 Shell: fish inxi: 3.3.06
I am new to Garuda Linux, not Linux itself, I have used Mint, Ubuntu, Kubuntu, and lastly Manjaro. I switched to Garuda for the performance and gaming enhancements. I like this distro so far and I hope to improve my knowledge of Linux.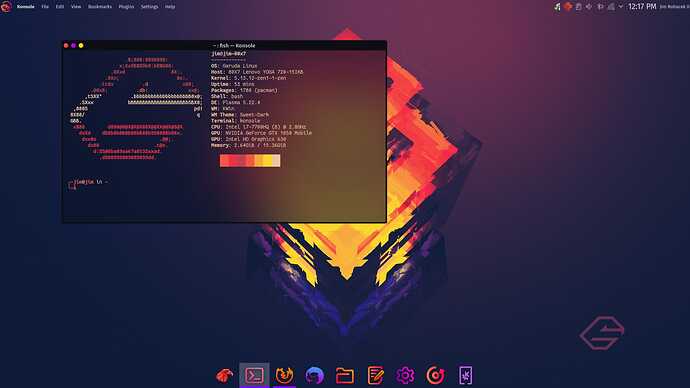 Thank you,
Jim