Hello, I have a fully updated Garuda installation with a 5.15.7 Zen kernel and Gnome 41.2. I know and am totally fine with the Gnome experience on Garuda up until now.
My problem is that since my last reboot, ALL my extensions have stopped working. I installed them using the official Gnome extensions website. They used to work with no issues for months, but today they do not. In the Extension app, they are all unselected, and can't be turned on.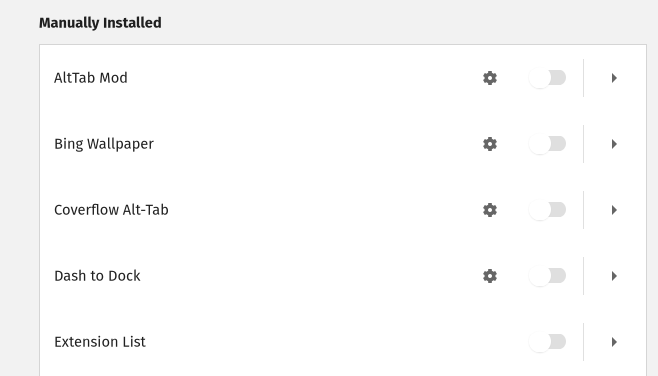 I have tried to log out and log back in, done several reboots, made sure I am completely updated (I use paru on the command line), but nothing works. I searched the forums but can't find anything on this problem.
Besides this extensions problem, everything works perfectly fine.
Can you suggest something for me to try?