I installed garuda linux dr46onized today. I dual booted with my windows 10 on my samsung ssd.
   I had pretty good internet connection for a while and I installed google chrome and some apps but after a while my Networks tab as shown in picture says no available connections and I tried doing and googling many things but couldn't find the reason.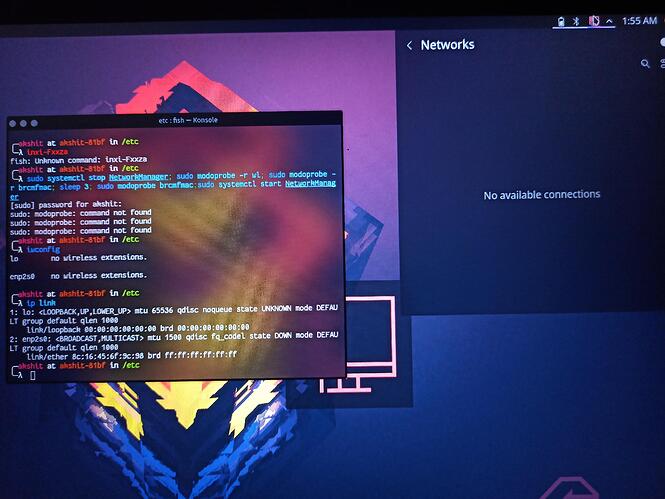 Like in above pic there is no wifi on/off button but there was when I installed it.
I tried many thing but none of those things worked.
There is also iwconfig and ip link commands ran in the above pic.
Any help would be appreciated. I loved the garuda linux but this network problem is eating me off.