at first the look was simple but after update all borders are bold and black
Settings -> Plasma style -> Sweet?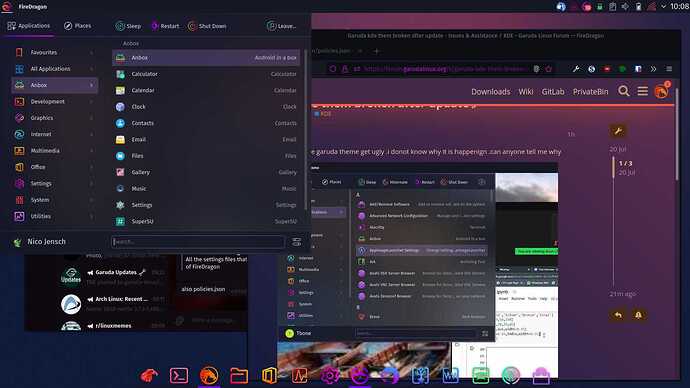 Tbh, looks quite the same here (for some time now) - I guess you gotta embrace the fact that looks changes sometimes

thanks Nico:)) by the way the dock apps are also same


can you tell me where did you got dragon logo of your nico dp
So it turned out that this is actually a bug and not a theme change, lol
Good news though, it will be fixed in KDE frameworks 5.85

Thats @SGS magic btw!
It seems to be fixed finally! - my sanity returns


This topic was automatically closed 2 days after the last reply. New replies are no longer allowed.