Yea I have no idea what's going on there.
It doesn't look that way on my system: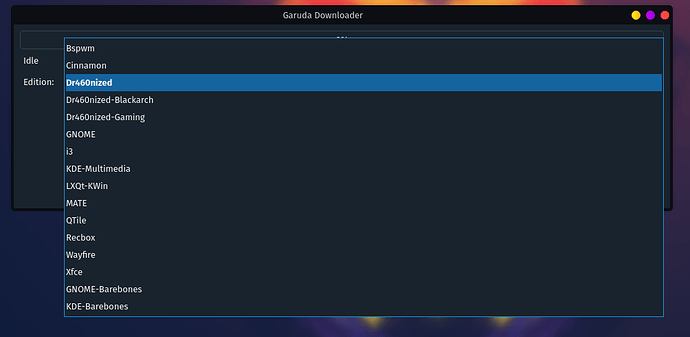 Edit: It does look broken on the non AppImage version, I wonder why

I found some time to fix this small issue yesterday, the non-appimage version should now work correctly.
Pushed an update that auto gets the edition list every time the program is opened without having to manually update the list every time we add or remove an edition.
This is a great project – Thanks!
Great project.
Few suggestions:
Show the speed / current downloaded / total size
Show the checksum if passed or not
Dont rename the isos so i can download multiple versions (do some checking and overwrite the same versions if exists?)
Update the rufus before launching? It has an update feature builtin anw.
Thank again
Don't use rufus its not reliable for arch based systems
Maybe a comparision for like the normal download and from the app can be included in the post
A demo video would be awesome as well.
Can you make one?
As of right now, I have no choice. I also tested if it works correctly, and it does.
Kay I just installed downloaded Dr460nized and letting it update to Dr460nized-Gaming. Looks pretty good so far. Thanks for what seems to be a great app.
It would be nice to know where it starts downloading by default. Maybe add an option to choose which mirror you download from in case one happens to be especially slow. In my case the peak download speed was only 2.5 of my 450mbit.
Mirrors are automatically provided via FossHost's mirroring service, we have no control over which one of Fastly's servers you will go to and which underlying server you get sent to.