I am using the recently released Lenovo Legion 7 ( 16ACHg6) with AMD Ryzen 9 5900HX and NVIDIA GeForce RTX 3080.
I chose to use opensource drivers during the installation, and I see that DURING BOOTUP my external monitor turns on for about 5 second and shows an eagle (Garuda) for 5 seconds before turning off.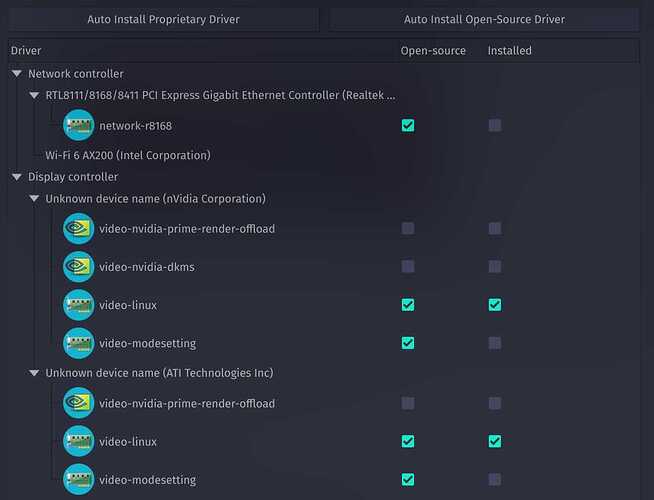 After that the OS appears to think that my external monitor no longer exists. I am new to using Linux on a desktop.