Hey, everyone
I'm looking for an iso of Garuda Cinnamon.
As Far as I know, there is no-one to maintain it that's why its not available.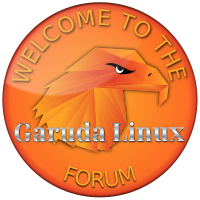 However you can install cinnamon and use Garuda Linux / Themes and Settings / Settings / garuda-cinnamon-settings · GitLab, it may be buggy because its not maintained.
Hi there, welcome to the community. It will most probably be done by mid October or October end.
Keep visiting #announcements to see updates.
Thanks for the reply and welcome. I saw on the forum that you were the main maintainer for Cinnamon here. Thank you for that.
This topic was automatically closed 2 days after the last reply. New replies are no longer allowed.