Garuda XFCE:
I installed a theme to
/usr/share/themes
~/.local/share/themes/
~/.themes
permissions are fixed for each location.
But they do not appear inside the appearance tab nor with the xfce-theme-manager in AUR.
These 3 are the only ones appearing, but there are dozens in the folders..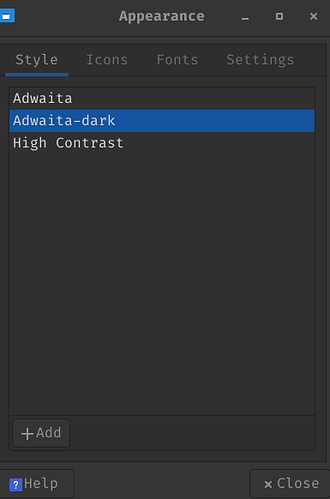 Trying to manually add them does not work either. I cannot click Open on any of them.
they all have xfwm and GTK2 and GTK3 folders...
Where does Garuda manage them? What am I doing wrong?
Thanks in advance