I'm trying to use a matrix client instead of Telegram, so trying to add Garuda's server to my existing account in matrix.org. However I I'm not able to add matrix.garudalinux.org server to my account, as it says "Can't find this server or its room list":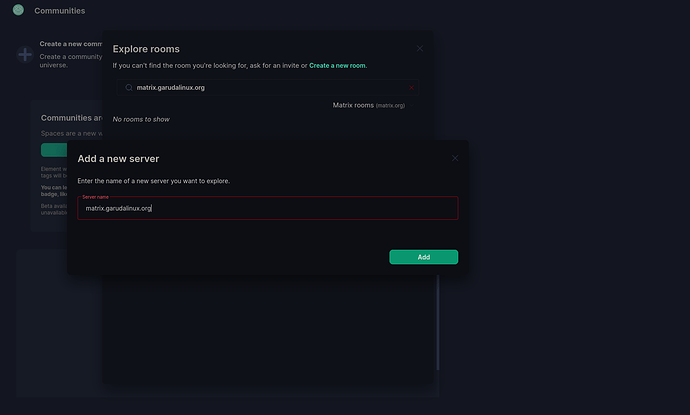 PS: This is the first time I'm trying to add different server to my account. I'm not much familiar with Element yet, so a help is appreciated!
Edit: I also found #garuda:matrix.org but that doesn't seem the one bridged to Telegram.
Thanks.