Hello !
Currently i am using on my notebook with Ryzen 5500u the linux amd Kernel. I have there a better performance then with Linux-Zen Kernel because it can throttle the CPU down to 400 Mhz while Linux-Zen and Mainline LTS kernels can do this only to 1400 Mhz.
Usage Linux Zen: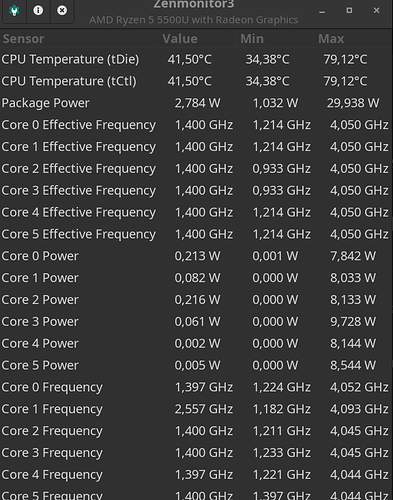 Compare Usage Linux amd: "Linux 5.19.12-AMD
#1
SMP PREEMPT_DYNAMIC Thu Sep 29 10:16:58 CEST 2022 x86_64"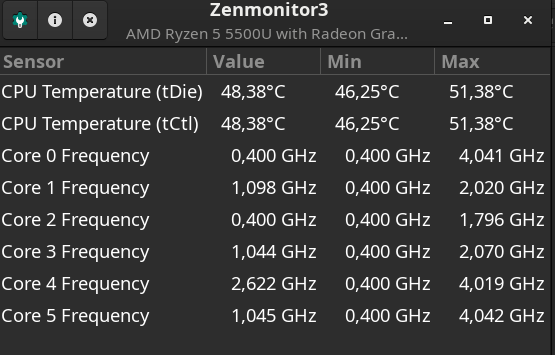 I know that this issue could be more at a problem of kernel.org or linux-zen actors but i just wanted to show it up here maybe someone can forward it to right direction.
Best regards