Hi everyone.
I've just discovered whoogle through the many quotes from @SGS.
I've been testing it for a few days on Android, via www.whoogle.click
Perhaps this is the reason for this unexpected behaviour or perhaps I have misunderstood the principle of whoogle.
Take a look at the screenshot...
This is the first time it's happened and when you refresh the page it disappears, then reappears on another refresh.
What do you think?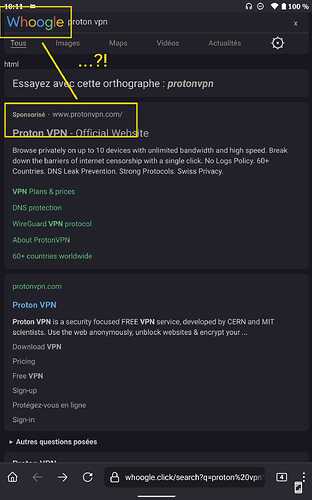 (off topic: Thank DeepL)