Spotify has not updated the package on the Debian repositories(and in turn the Arch package) since September 2020(version 1.1.42.622)
They seemed to have switched exclusively to Flatpak/Snap and are no longer providing updates to the Debian package(or are neglecting it).
I installed the flatpak package and realized the program files are very similar between the two different versions.
After a bit of copying and pasting I produced a mixed binary where I replaced as many files from the old package as possible with the new files. I then tested by moving my mixed binary files over to my /opt directory and my /usr directory and it just worked! I opened spotify and looked at the "about section" to see the latest version (1.1.46.916.g416cacf1)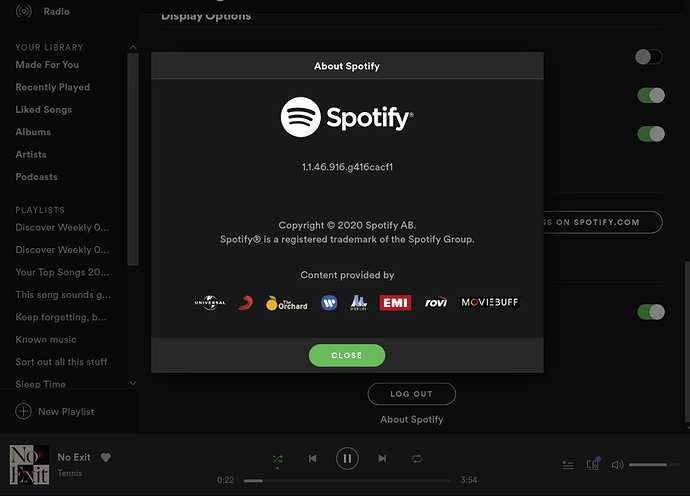 I went ahead and made a github repository with the combined binaries that worked for me(as a proof of concept):
I'm thinking it might be worthwhile to create a "Unofficial-Spotify" or "Spotify-Unofficial" package based on the flatpak package. I figured out it was possible, but I don't know how to proceed with making packages.
Perhaps, it would be best to try to make an AUR package that pulls from the Flatpak package(if that is possible.) A repository could also be designed that syncs the files from the Flatpak(or can be manually synced) and is then used for the package.
Unfortunately, it does not look like the Spotify team are going to maintain Debian packages any more. Perhaps this project will apply some pressure, but there is no guarantee. If not, assuming there aren't too many changes in the code, an unofficial package seems pretty practical.