THe image really doesn't help us. Now that said are you getting an error when you click the icon? I did a couple of times yesterday on the dock I use for browsers and emails, but it's behaving now.
Sorry for not explaining earlier, when I click on File icon, it does not nothing...
Open the terminal and type the name of the file manager, then post the output

Sorry I am new to linux, not sure if I am doing it right..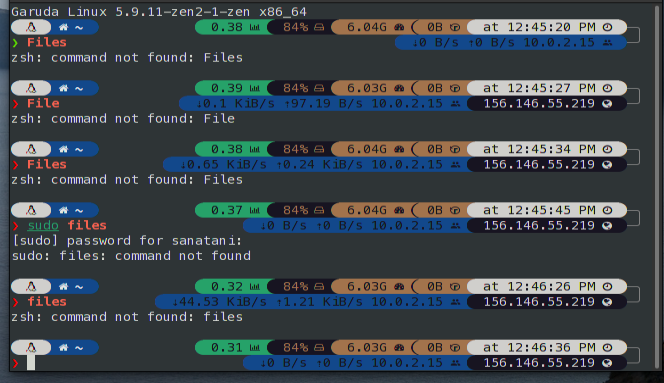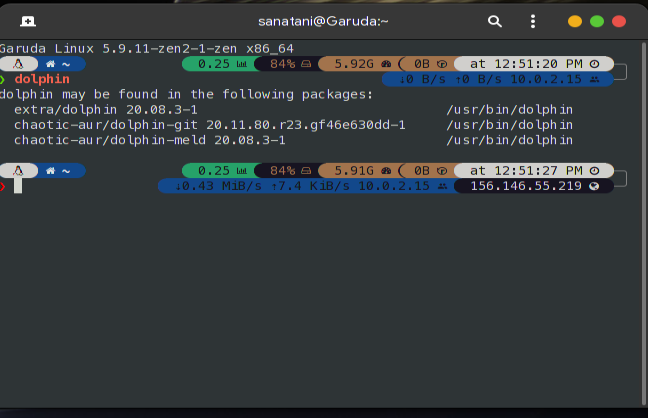 GNOME is buggy


@dr460nf1r3
Whats the name of GNOME file browser


Nemo, Thunar, ...?
Read the link above about Report bugs
no pics from terminal, please.
open terminal and type nautilus, then highlight and copy the information there and paste it here.
NO screenshots from the terminal please.
sudo pacman -Rns nautilus-pdf-tools
[sudo] password for sanatani:     
error: target not found: nautilus-pdf-tools

Use edit to see what I did for formatted text.
Time to skip GNOME

Did you update your system?
sudo pacman -Syu

?
Thank you, I updated the system but still no go on Files. I am going to move to KDE. KDE is better right?
In moment all better except Deepin.
KDE is the premier edition of the distro maintained by the co-founder of Garuda. I think you will find it a very pleasant experience. Although KDE is so customizable that it is often confusing to some new users.
Once you get your bearings you can configure KDE in almost any way imaginable. I think you will find KDE a great experience.
Well, due to python 3.9 update, some packages broke, nautilus being one of them.
All we can do is wait till everything is fine.
Till then, you can install dolphin or nemo.