i have a request:
can you make a wallpaper with this....
Needed more details:
Icon in the middle, big?
Small?
Small in some corner?
And so on.
Is there a .svg file?
webp is not my world

PNG or SVG
I have found this icon in our forum, it is more attractive ..
it's may be a png file.
i am not an expert in this works ... this is a sample

:
i need a better & abstract colourful but dark version of this (like the main wallpaper of garuda linux:ghosts walpaper)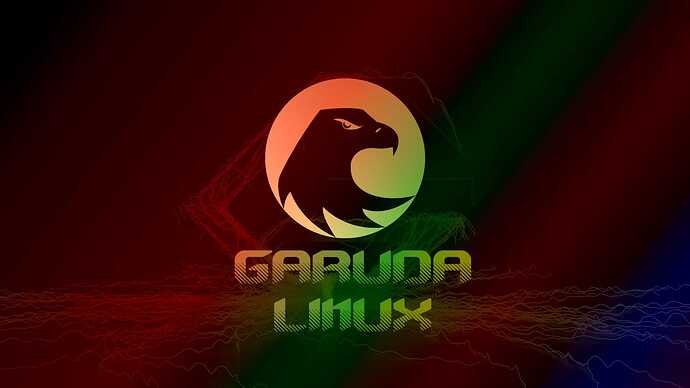 Ok, @TilliDie may help? IDK, the Icon was in avatar IIRC, its not my work.
We can maybe help, but please give the link to the png.
I made a dark version for this wall.
Made this a few days ago. Sorry @FenDanT did not even see yours when I made this.
Eagle Logo obtained from here: https://www.cleanpng.com/png-bald-eagle-logo-graphic-design-eagle-710926/
Hey,
No problem, it's just very nice
Too bad, I assumed that the drawing of the eagle was made by you.
Collages should be marked as remix.
Sorry, didn't know that...
If I were a graphical artist right now, in solidarity, I would be designing my desktops to incorporated the Blue and Yellow of Ukraine.
There are 70-year old men there right now fighting for the life of their Country. I wish I could be one of them.
It feels bad to see these kinds of news because at the end of the day ,the person who have to pay for it are general public the leaders will not even need to fear of their lives .
The rulers have always misused or i can say overused their powers , no matter whether it is political field, cyber field or any other , the leaders are leaders only because they know how to manipulate peoples....

( sorry if someone got offended)
Please stay on topic in the forum, no religion, no politic ...
5000