Very nice, but off-topic

Please, post only Screenshots of Garuda Linux
Fun times on Garuda. Been working on an ASCII generator to mess around with the fastfetch logo in free time. Not super riced or anything, as it's hard not to love to default look.
BTW i really love the new plasma panels in garuda linux raptor its so made for dragons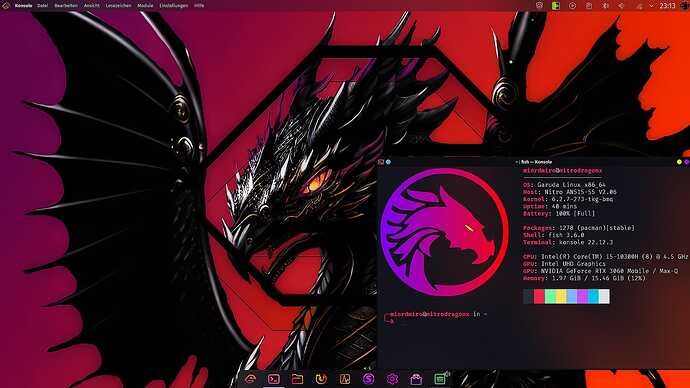 and no its not a serious wallpaper its a prototype...or a fail but i love fails

hopefully i can post this, i read in the forum about that terminal post are prefer not allowed or?

Screenshots of Terminal OUTPUTs from say a command you ran are not recommended at all.

But a screenshot of your Terminal APPLICATION in order to show off your Garuda installation or something that is not text related there's no problem, just like you did here it's perfect!
Your dragon looks like Malefor's brother.

which ide/editor are you for writing ?
I use neovim .
It is just a type of modified vim.
you can install it as
sudo pacman -S neovim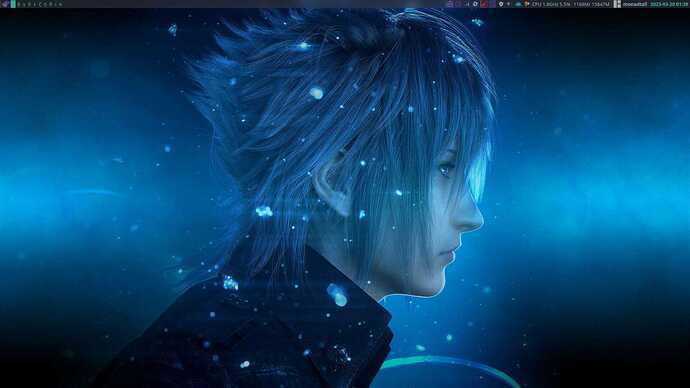 Qtile!
I loved my old wallpaper too much so I brought it over
(don't mind the time, can't sleep
)
Ah just remembered - I had to make a lot of changes to make Qtile look acceptable on a small 4K screen. If anyone wants to take a look at my config file, especially if you're in the same dilemma of not being able to read anything on that default top bar,, lmk

always happy to save you the work so you can post an even better picture ;D
Late edit: Finally got around to changing the terminal theme ^^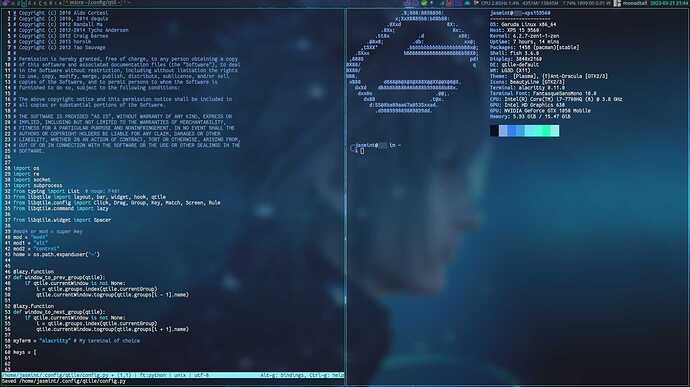 ---
I'll just append this one since it's not that different.
Riced again, this time a different colour scheme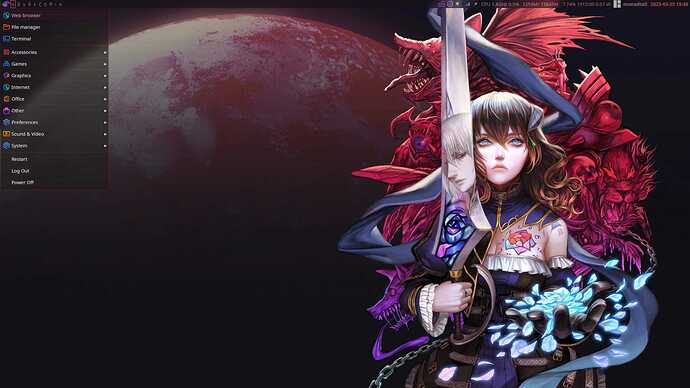 i need to stop lol