Pscircle (+pywal) used as background which as kind of a taskviewer / tree visualisation of running tasks
Anarchy Linux screenshot. Variety changes the wallpaper, and I change conky once in a while when I feel like it. Anarchy replaced Apricity after the network connections just stopped working last year after an update. I restored to a working snapshot so many times to try to work out what package update caused the issue, could never figure it out, so finally installed Anarchy over it after backing up /home. So this is basically the same layout since I installed Apricity end 2015.
Would you mind sharing the wallpaper?
and Welcome to the forums.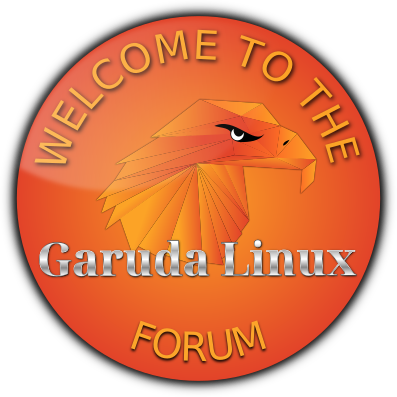 And btw, we are working on a new and better neofetch logo

it makes me feel like one of those you are going to another dimension portals from tv shows nice job
Nice version of that idea.
And of course I completely overlooked the fact that the source of the original wallpaper was displayed in large letters at the top right corner of the pic. Doh!
I'm getting old and blind.
Welcome to the Club.
When I find something it was just luck.

---
That looks very nice, great work.
Welcome to the Garuda community BTW.
how did you changed the logo in neofetcj