11 posts were split to a new topic: Arkansawdave74 wish list
Very nice theme in blackish-yellow shade, You can name it "Garuda Pumpkin".
Thanks, is a cool name, Garuda Pumpkin.
First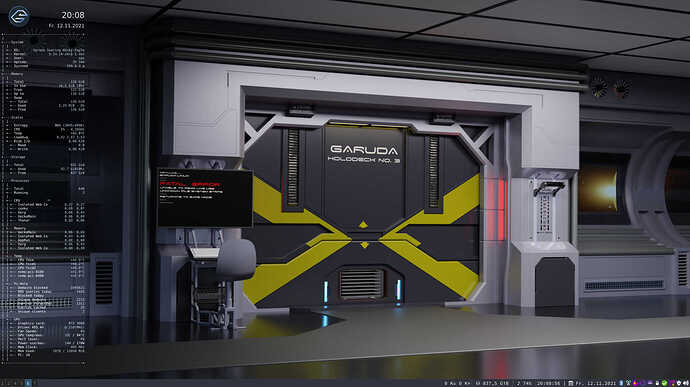 BTW, he did this time all alone

Now no kidding, I sometimes only give slight suggestions for improvement.
Nice! Although it's not Garuda...

A gorgeous Cinnamon setup?


I know it's just a detail, but I like especially the conky.
Self-made or found somewhere?
No, this one I just followed a Linuxscoop video




Anyway, isn't it beautiful?
LOL, Void Linux with the Arch logo. How quaint, @Austin.


Austin: 1 STRIKE

I love Cinnamon, it's been my sole DE for a few days now. Feels like a step back from KDE but also so much more suitable for my use case. It combines the best of Xfce with the OK stuff from Gnome and the workflow of MATE into something that pretty much works for me out of the box. Everything is just as simple as it needs to be, without compromising modernity.